Classic Wedding Car Hire
If you are looking for one of the most stylish and memorable ways to make an entrance on your wedding day, look no further than Clementine Vintage Wedding Cars. We can help you find the perfect classic wedding car hire.
Our fleet of vintage wedding motorcars was manufactured between 1933 and 1934. The vehicles are 3-litre Roesch Talbots stylishly presented in matching black and ivory livery.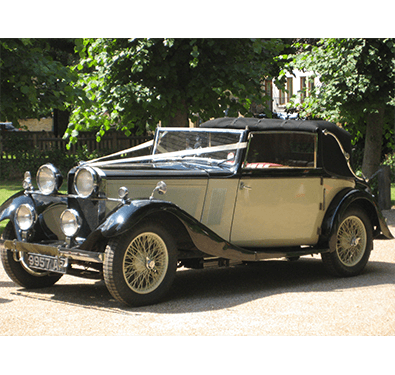 Our Roesch Talbot Wedding Cars
The 1933 drophead coupe (Reg: 9957 AP) is unique among other pre-war cars. This car features outstanding coachwork by James Young & Co. Its interior accommodates four adult passengers, i.e. a chauffeur and three passengers (or two passengers and one large wedding dress!).
The car's roof is adjustable and the car can be driven with the roof entirely open, half-open, or completely closed. Access to the vehicle's rear seats is relatively easy owing to the vehicle's wide doors, and seats which tip forward to facilitate an easy entrance. It also has wind-up windows, a rare feature in a majority of open pre-war vehicles.
The 1934 saloon (Reg: AYK280) is one of a kind.
The car has been re-upholstered in burgundy coloured Connolly Leather and matching Wilton carpet in order to maintain its high standard of luxury and comfort.
Its spacious interior can accommodate up to 5 passengers including the chauffeur, making it ideal for small bridal parties.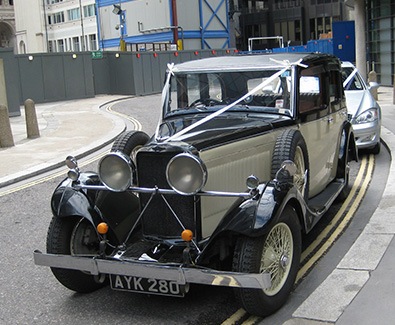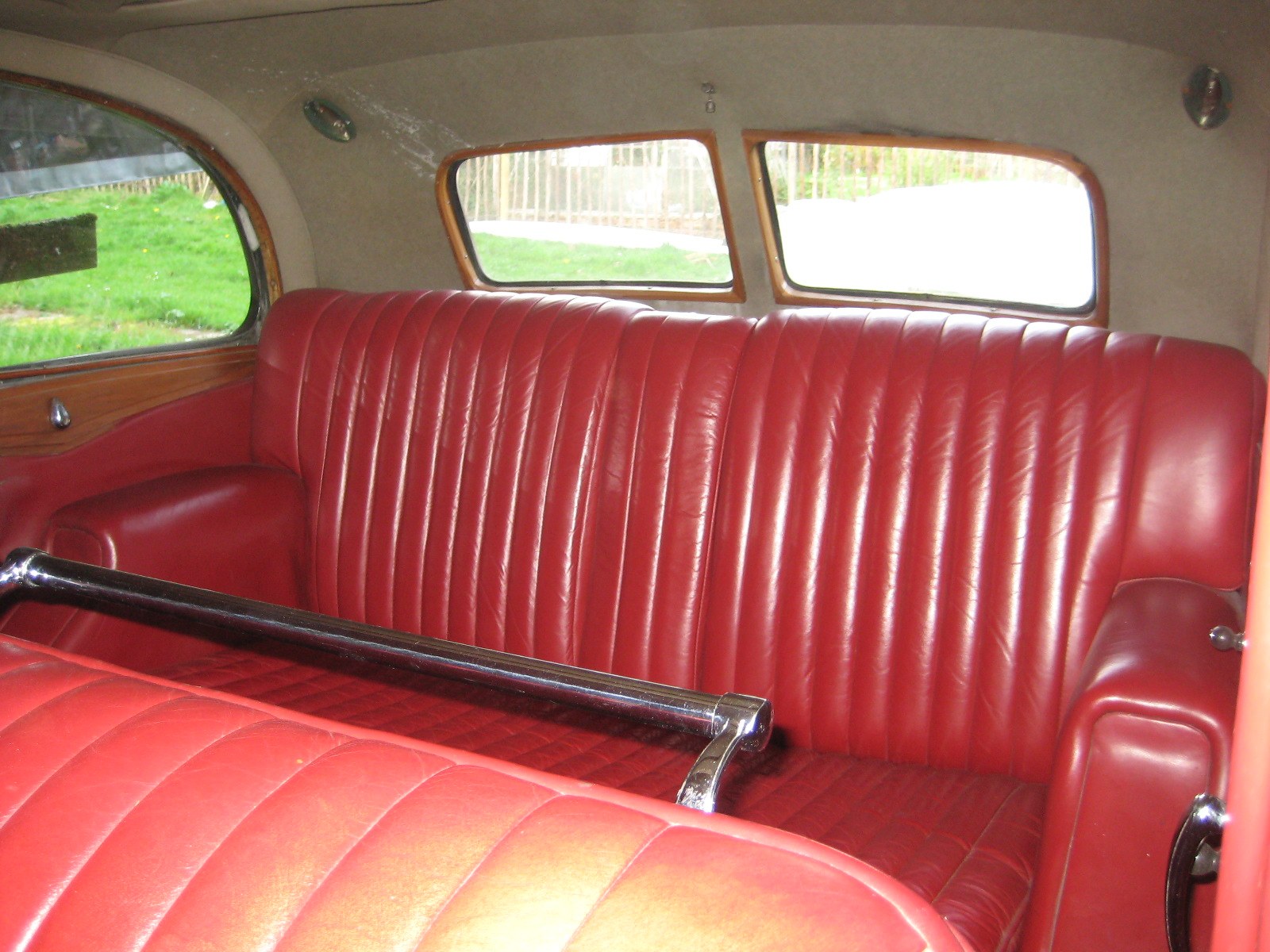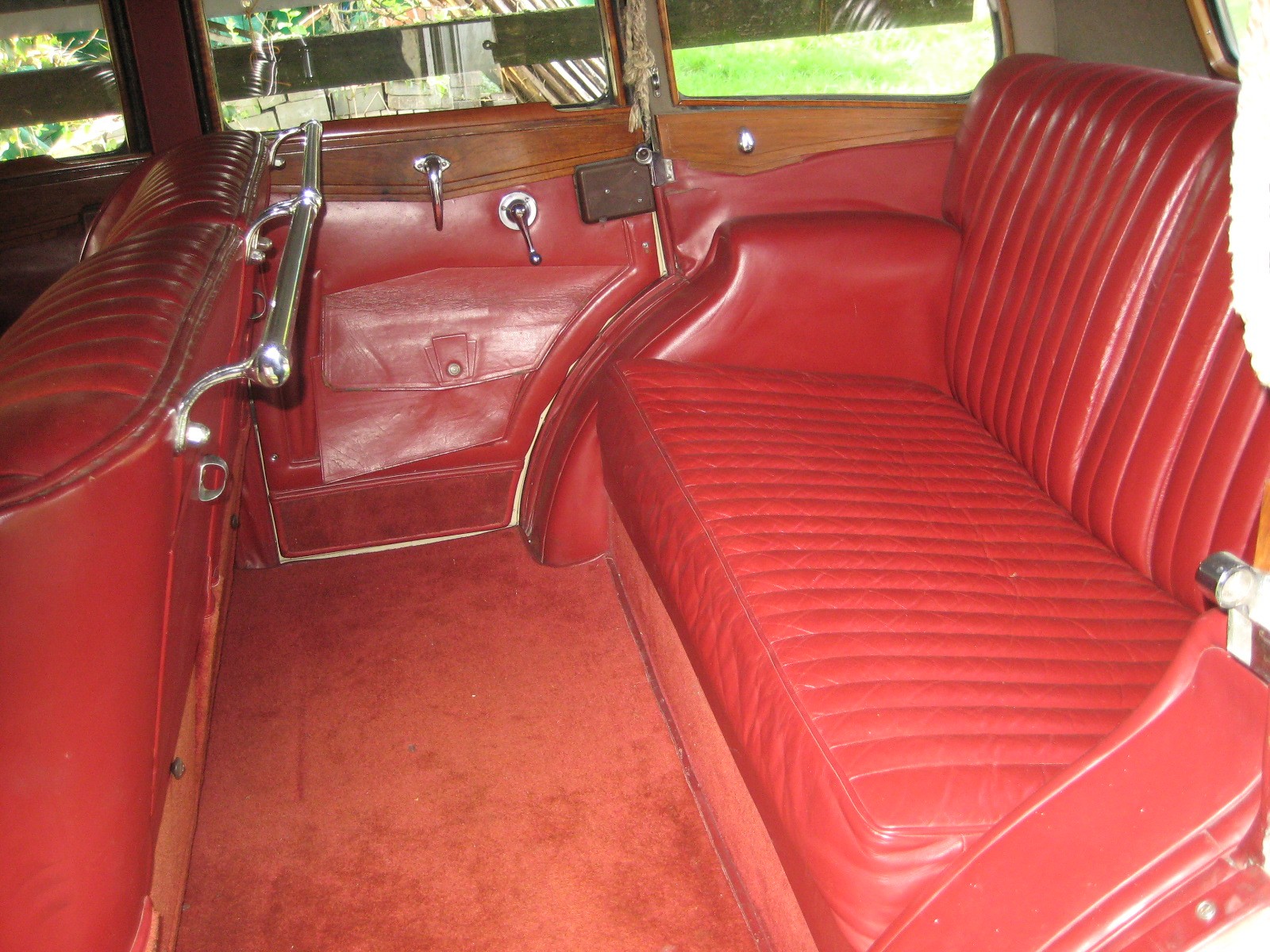 Roesch Talbots
Roesch Talbots were manufactured in London up to the mid-1930s when the enterprise was purchased by the Rootes brothers. While the manufacture of 'proper' Talbots ended in 1937, the cars that had been manufactured by that time were outstanding.
Car designer, Georges Roesch had created these cars with the intention of rivalling Rolls Royce models of the period. Roesch Talbots were competitive in the market and enjoyed buoyant sales figures. Some notable achievements of the brand included third place overall at Le Mans for three years running in 1930,1931,and 1932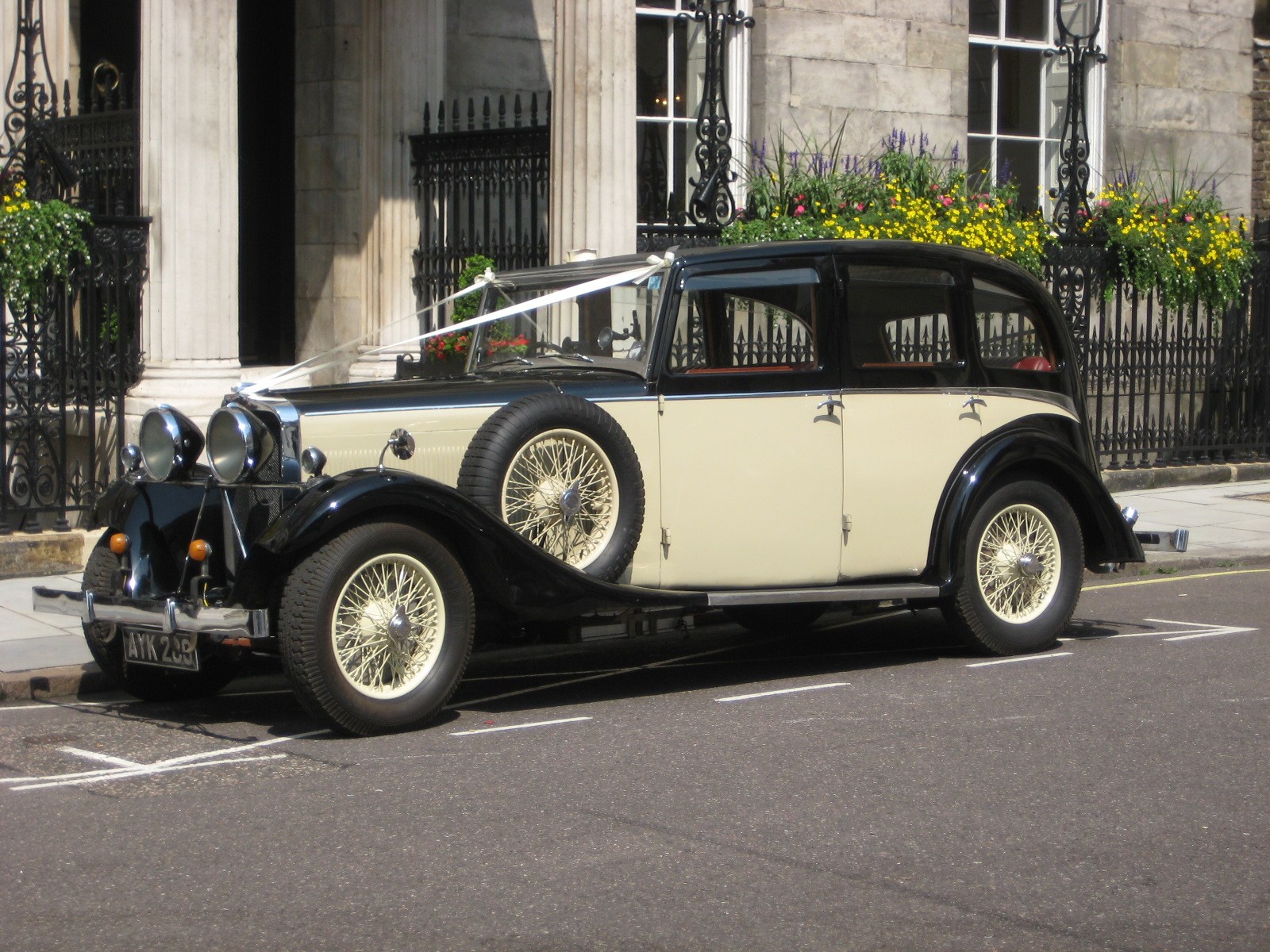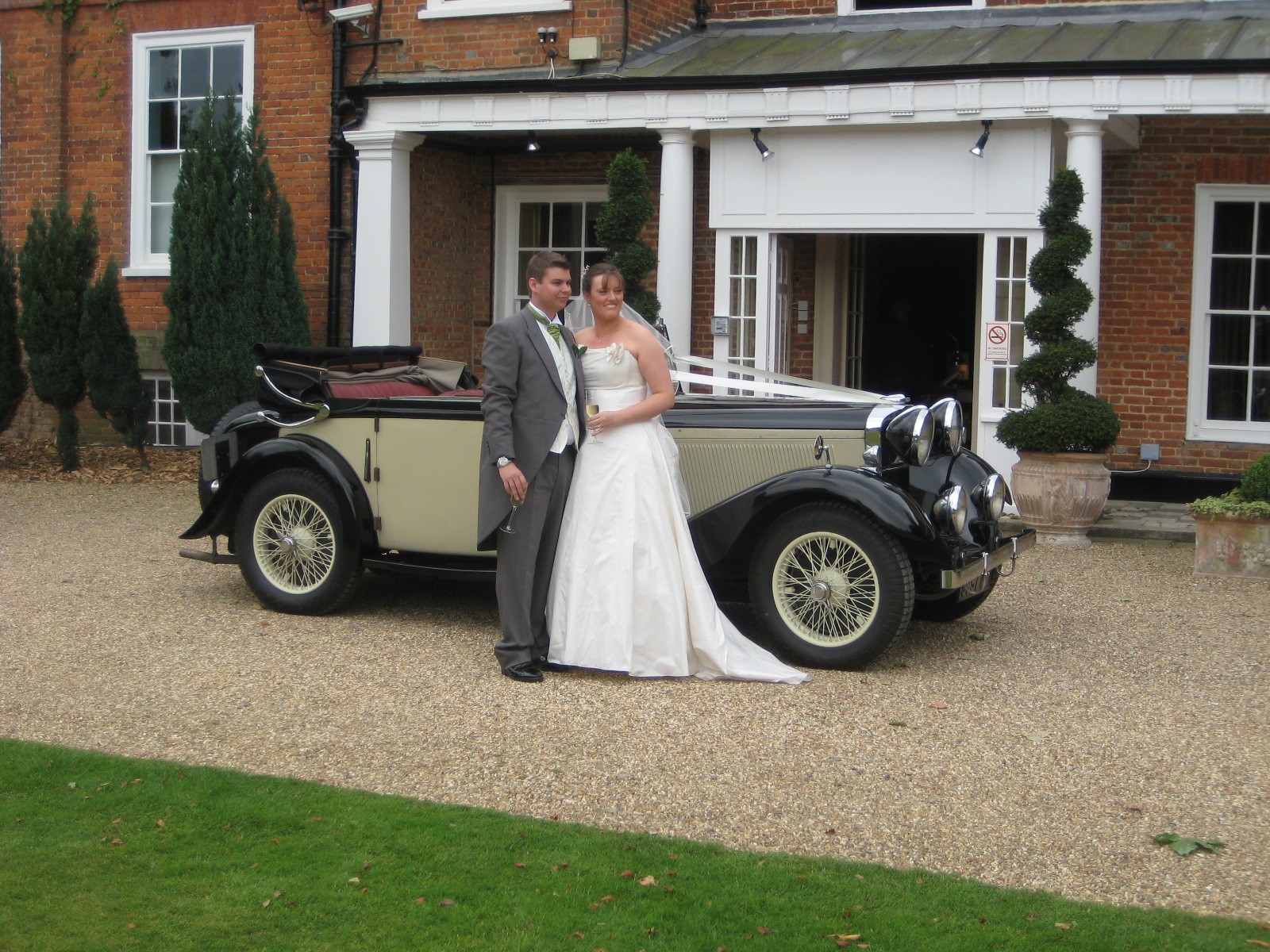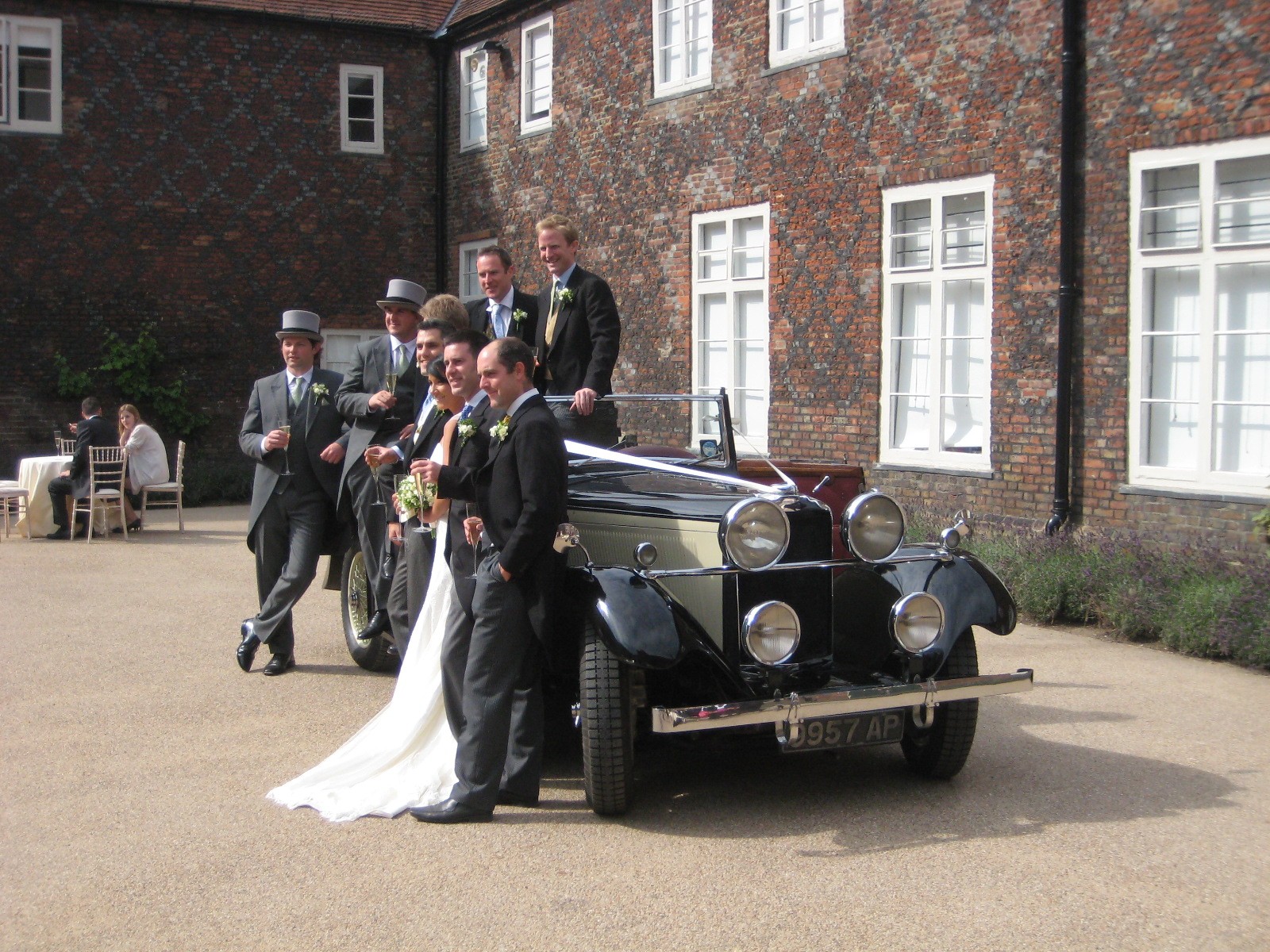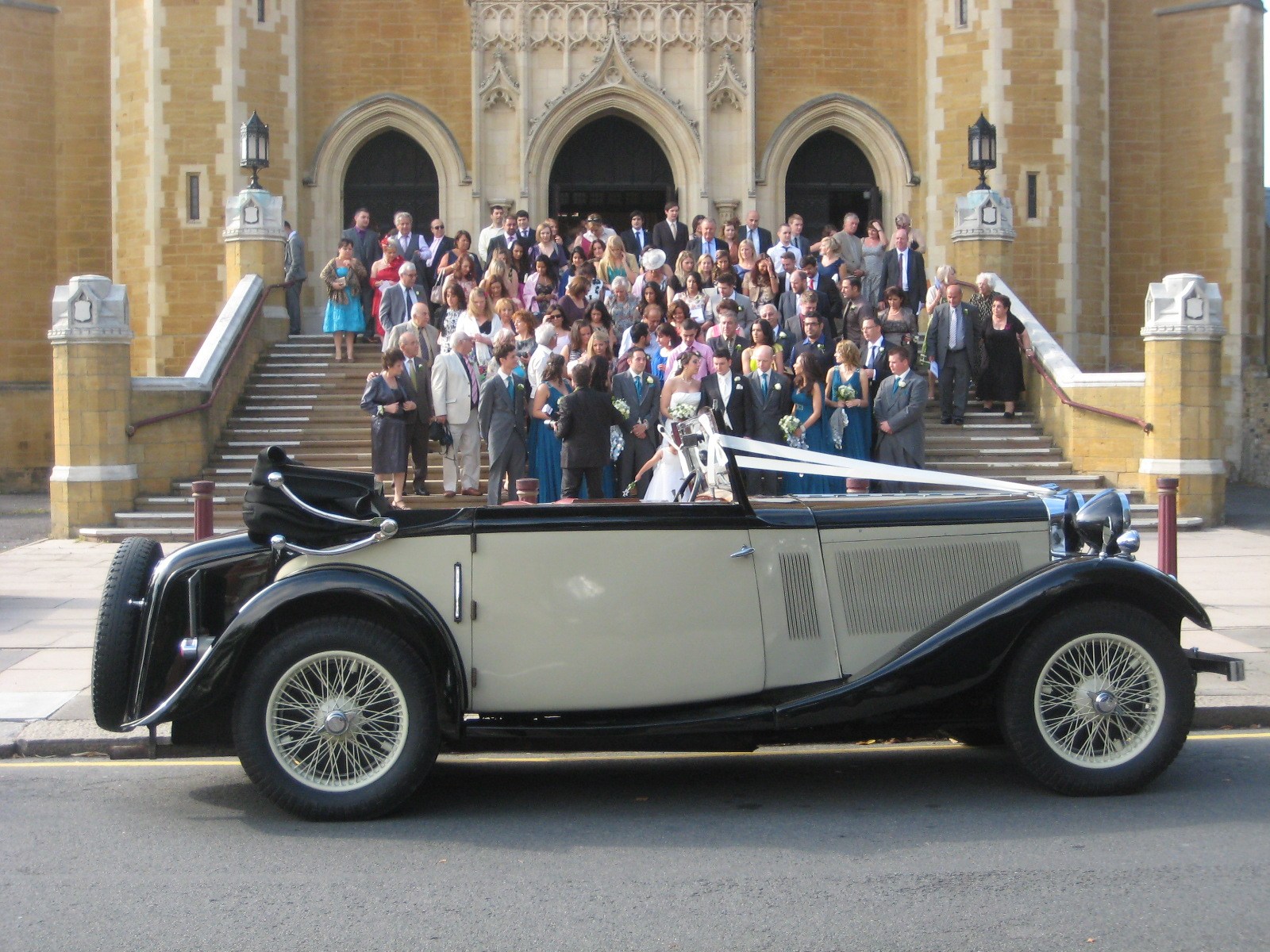 Viewing & Rates
Our cars are centrally based in Chalfont St Peter, near Gerrards Cross and are available for viewing prior to making a booking. Please note that viewings are by appointment only; please get in touch via 01494 870 226 or 07973 174 199 to arrange your appointment.
Our goal is to deliver the rare classic charm of the 1930s. These vintage cars offer individuality and character for a similar price to a more modern and less iconic wedding vehicle.
The fixed standard rates for our wedding cars are:
£295 for either one of the two vehicles
£550 for the two cars at one wedding
The price is inclusive of bridal ribbons and chauffeur and is for weddings within our 30 mile radius taking up to three and a half hours from pick up to vehicle departure. If additional time and/or mileage is required an additional charge may be added by prior agreement.
Reception to Honeymoon Hotel
A rate can be agreed for the vehicle to return to the venue at the end of the reception to take the newlyweds to their Honeymoon Hotel or airport. Minimum charge £90.